We searched for an authentic mango chutney that passed muster and couldn't find one, so we decided to make our own. Our Mango Raisin Chutney starts with a burst of tang from hunza raisins and organic vinegar; balanced by a generous sweetness from pineapple juice paired with our prized Alphonso Mango Purée; finished with a not-too-spicy lingering warmth from a variety of handpicked traditional and exotic Indian spices.
It's delicious as a condiment but just as lovely as a marinade.
Refrigerate After Opening.
Country of Origin: United States
Regular price
Sale price
$10.99 USD
Unit price
per
Sale
Sold out
Ingredients

Alphonso Mango Puree*, pineapple juice*, raisins*, water, vinegar*, lemon juice*, onion*, sea salt, ginger*, amchoor*, cinnamon*, mace*, cardamom*, black cardamom*, cloves*. *Organic
Nutritional info

Nutrition Facts Serv. Size 1 tsp (2.5g), Servings: About 119 Amount Per Serving: Calories 5, Calories from Fat 0. Total Fat 0g (0% DV), Saturated Fat 0g (0%), Cholesterol 0mg (0% DV), Sodium 20.2mg (1% DV), Total Carb. 1.2g (0% DV), Dietary Fiber 0g (0% DV), Sugars 0.1g, Protein 0g. Vitamin A 0%, Vitamin C 0%, Calcium 0%, Iron 0%. Percent Daily Values (DV) are based on a 2,000 calorie diet.
Frequently Asked Questions

What is a Best By Date?

A Best By Date is NOT an expiration date. A Best By Date serves as a "suggestion" for when a product will be of best flavor or quality.  It is not a purchase or safety date. We sell products past their Best By date for a minimal discount. This offers you savings on a product which is still safe and usable for a long time. Best By Dates on USDA.gov

Ghee Questions
General Questions
Order Related Questions
Shipping

READ OUR FULL SHIPPING POLICY HERE

CONTINENTAL USA
Orders over $125 qualify for a flat rate of $9.99. This applies to the Continental USA outside of Northeast region. This does not include Alaska or Hawaii.

ONLY NORTHEAST USA
Orders over $75 qualify for a flat rate of $5.99. This applies ONLY to the Northeastern part of the United States, including CT, DE, DC, ME, MD, MA, NH, NJ, NY, PA, RI, VT, VA.


WHAT IS YOUR HANDLING TIME?
Pure Indian Foods orders are processed, shipped, and delivered on business days: Monday-Friday (excluding weekends and major holidays). Please allow 2-4 business days for processing depending on product availability and order volume.

HOW LONG IS TRANSIT TIME
USA: On average, 5-10 business days.
Canada: On average, 6-10 business days, but sometimes longer to get through customs.
International: We do not have an estimated time for other countries.


INTERNATIONAL ORDERS:
International orders outside the USA may attract additional customs, taxes and duties upon entry to your country; this is the responsibility of the customer. If the package is refused by your country's customs department and it it sent back to us, the shipping cost will be non-refundable. Please be aware, there may be delays.

DO YOU OFFER LOCAL PICK UP?
We are online-only.
Return Policy

We want our customers to be satisfied with the quality of our products. If a product is damaged during shipping or you are unhappy with the product, simply let us know within 14 days after delivery, and we will try to resolve the situation to your satisfaction in a way that is fair to both parties. We are a small company and try to do our best for each situation. Please contact us if you have any questions prior to purchasing.

NOT SATISFIED?

If you receive the order and you are not satisfied with it, you can return the merchandise in original packaging within 14 days along with the receipt. Once we receive your package, we will refund the amount charged of the items returned. Unfortunately, we cannot refund the shipping costs, unless the product is damaged or defective.

ORDER REFUSED

If you refuse the order or if the carrier was not able to deliver it, we will give full refund less the shipping charges.

INCORRECT ADDRESS

If the shipping address that you supply is found to be incomplete or incorrect then you are responsible for the additional charges imposed by the shipping company for correcting the address.

RETURNED TO SENDER / UNDELIVERABLE

If we send you a shipment and it gets returned back to us as it was undeliverable to the address provided, we will refund the amount you had paid for the products only. Unfortunately, we cannot refund the shipping cost. We offer the option to reship the same order to an alternative address for an additional shipping fee.
View full details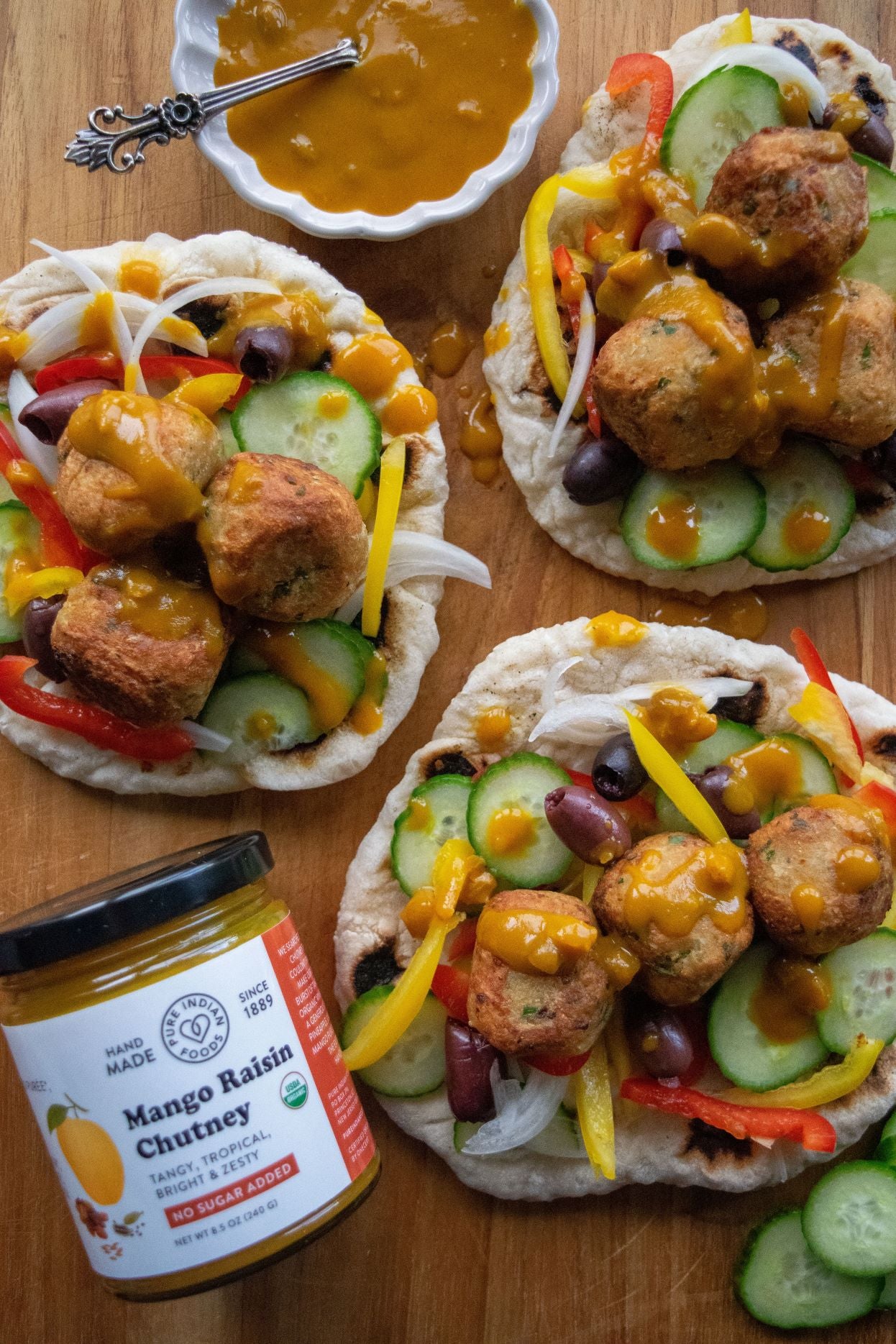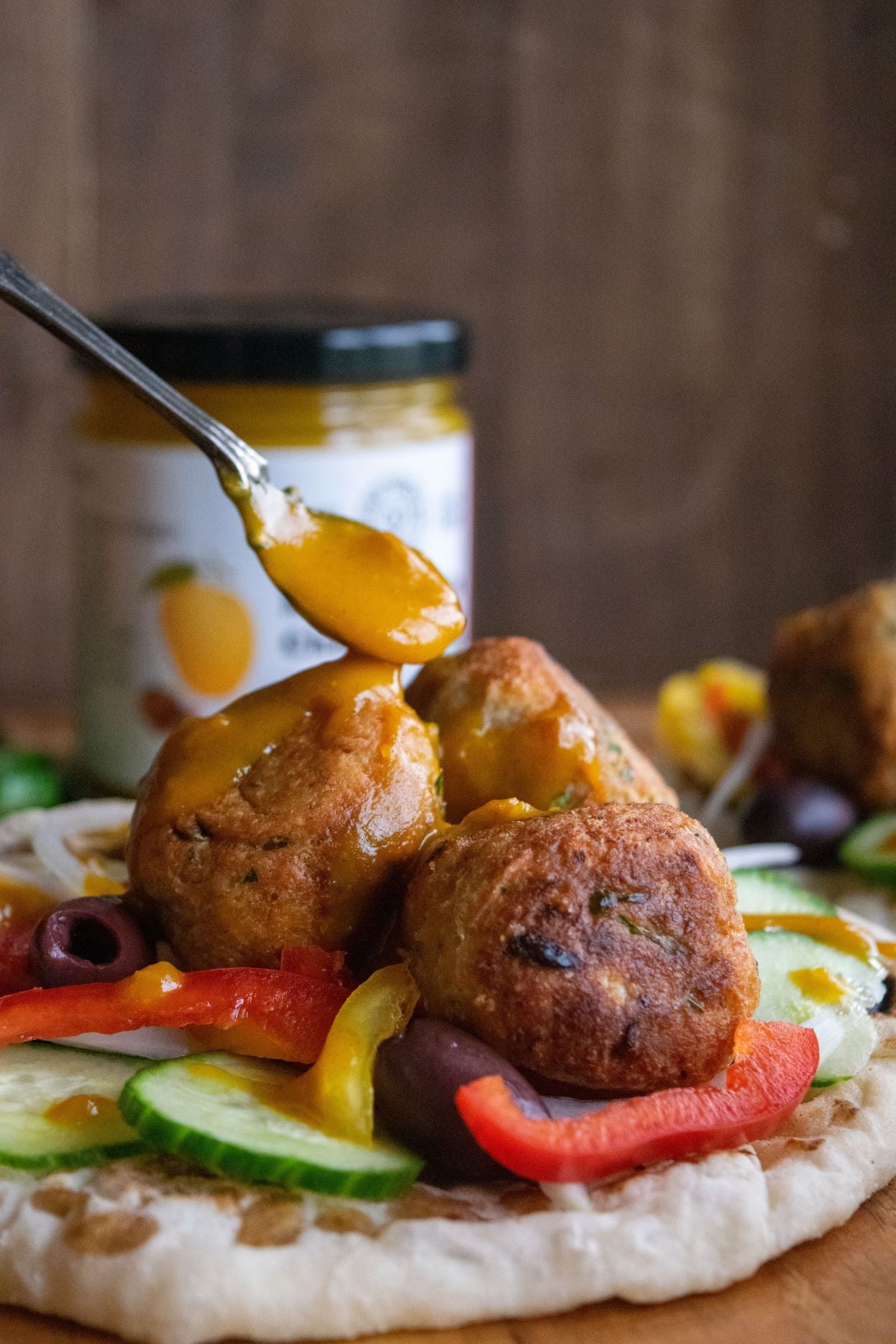 Chutney is nothing short of brilliant – The right chutney can bring a meal or a snack together to the point of bliss! No wonder it's a mainstay of Indian cuisine and has a prominent place in Ayurveda.
Chutney originated in India around 500 BC. It's a complex relish, a pickle-like side dish, an appetite stimulant, a nutritious digestive aid, and an integral part of India's rich culinary history.  Chutney enhances everything from salads to soups to mains to sides and desserts. It's even beloved at breakfast! This is because it serves a very special purpose. It brings balance to the meal. For example, spicy chutneys greatly enhance mild dishes while sweet chutneys mellow and balance spicy dishes. This is the beauty of Indian cuisine – it's a delightful blend of some or all of the six tastes as described by Ayurveda, including sweet, sour, salty, pungent, bitter and astringent – all incorporated in various amounts into dishes that enhance and support health, digestion and metabolism through the correct use of spices, ghee, oils, herbs and chutneys.
Mango chutney is one of the most famous and popular chutneys of all. The ingredients usually include mangoes, vinegar or lime juice, sugar and spices. Sometimes raisins are added. Since the 19th century mango chutney has come to be most associated with a (likely fictitious) colonial British officer named Major Grey who, legend has it, lived in British-India where he created his very own mango chutney to accompany his beloved assortment of curries. However, there's no evidence he actually existed and no one has a copyright on his name, so virtually anyone can make mango chutney and call it Major Grey's Mango Chutney.
Here at Pure Indian Foods, we wanted something unique. We wanted to create a special kind of mango chutney - something wonderful and paleo-friendly, specifically made with NO added sugar. It had to be naturally sweetened and perfectly balanced with just the right blend of spices and seasonings. So, we decided to combine our Alphonso mango puree with organic pineapple juice and our luscious, organic golden Hunza raisins. Alphonso mangoes are famous for their superior taste and quality, and Hunza raisins would add that sweet-tart, healthy touch we wanted. Organic pineapple juice would provide natural sweetness and delicious tropical flavor. Then we pulled it all together with just the right balance of seasonings and spices to create a paleo-friendly, delicately sweetened pineapple-mango chutney that we think you'll love.
Remember, chutney is enjoyed as an adjunct - an accompaniment to a dish or meal. Just a spoonful is often all that's needed. It can be served in a separate little dish or on the plate with other foods. Ready to dive in? Follow these tips and ideas:
Relish this yummy chutney with favorite dals and curries as well as pea, bean and lentil soups
Enjoy with snacks and goodies like sev (a popular Indian snack) and samosas
Delicious with ghee-dosa and masala-dosa
Try it with meat and vegetable stews
Add a spoonful to ground meat or turkey for delicious burgers
Try it on a melted or grilled cheese sandwich
It's delicious with other chutneys like coriander and mint
Add to egg, shrimp, chicken or tuna salad
Try it with grilled fish, shrimp, pork, lamb and chicken
It's delicious with scrambled eggs and omelets
Add a spoonful to a tofu-cashew-nut stir-fry
Great with game meats!
Spoon over warmed brie cheese or enjoy with a variety of soft, semi soft and hard cheeses
It's delicious with fresh hot basmati rice or biryani
Some people love it with ice cream; others eat it RIGHT OFF THE SPOON
Hi! I'm Sandeep.
I travel to India, Asia, South America, and Europe to bring you back some of the most pristine, pure, organic clean ingredients in the world. All the products you'll find here at Pure Indian Foods are ones that me and my family use personally.
My family has been making ghee since 1889. Today, my wife, Nalini (aka "The Ghee Lady"), carries on this tradition. She still makes all the ghee and tightens every jar by hand.

We are passionate about bringing you traditional and nourishing foods. It's our labor of love and service to human-kind. Thank you for supporting our small family business.
Blog posts
Many people ask us "what is the difference between ghee and cultured ghee"? The answer is actually very simple. Ghee is made from milk, and cultured ghee is made from...

Many people ask us "what is the difference between ghee and cultured ghee"? The answer is actually very simple. Ghee is made from milk, and cultured ghee is made from...