Our Certified Organic Ghost Peppers (Bhut Jolokia) add flavor, zest and intense heat that chili pepper lovers crave. Just the right amount is amazing! Too much can be harmful! Use the smallest amount first; gradually add more to learn what you can tolerate. These amazing peppers are available whole and ground.
Regular price
$4.99 USD
Sale price
$2.50 USD
Unit price
per
Sale
Sold out
Country of Origin: India
Frequently Asked Questions

What is a Best By Date?

A Best By Date is NOT an expiration date. A Best By Date serves as a "suggestion" for when a product will be of best flavor or quality.  It is not a purchase or safety date. We sell products past their Best By date for a minimal discount. This offers you savings on a product which is still safe and usable for a long time. Best By Dates on USDA.gov

Ghee Questions
General Questions
Order Related Questions
Shipping

READ OUR FULL SHIPPING POLICY HERE

CONTINENTAL USA
Orders over $125 qualify for a flat rate of $9.99. This applies to the Continental USA outside of Northeast region. This does not include Alaska or Hawaii.

ONLY NORTHEAST USA
Orders over $75 qualify for a flat rate of $5.99. This applies ONLY to the Northeastern part of the United States, including CT, DE, DC, ME, MD, MA, NH, NJ, NY, PA, RI, VT, VA.


WHAT IS YOUR HANDLING TIME?
Pure Indian Foods orders are processed, shipped, and delivered on business days: Monday-Friday (excluding weekends and major holidays). Please allow 2-4 business days for processing depending on product availability and order volume.

HOW LONG IS TRANSIT TIME
USA: On average, 5-10 business days.
Canada: On average, 6-10 business days, but sometimes longer to get through customs.
International: We do not have an estimated time for other countries.


INTERNATIONAL ORDERS:
International orders outside the USA may attract additional customs, taxes and duties upon entry to your country; this is the responsibility of the customer. If the package is refused by your country's customs department and it it sent back to us, the shipping cost will be non-refundable. Please be aware, there may be delays.

DO YOU OFFER LOCAL PICK UP?
We are online-only.
Return Policy

We want our customers to be satisfied with the quality of our products. If a product is damaged during shipping or you are unhappy with the product, simply let us know within 14 days after delivery, and we will try to resolve the situation to your satisfaction in a way that is fair to both parties. We are a small company and try to do our best for each situation. Please contact us if you have any questions prior to purchasing.

NOT SATISFIED?

If you receive the order and you are not satisfied with it, you can return the merchandise in original packaging within 14 days along with the receipt. Once we receive your package, we will refund the amount charged of the items returned. Unfortunately, we cannot refund the shipping costs, unless the product is damaged or defective.

ORDER REFUSED

If you refuse the order or if the carrier was not able to deliver it, we will give full refund less the shipping charges.

INCORRECT ADDRESS

If the shipping address that you supply is found to be incomplete or incorrect then you are responsible for the additional charges imposed by the shipping company for correcting the address.

RETURNED TO SENDER / UNDELIVERABLE

If we send you a shipment and it gets returned back to us as it was undeliverable to the address provided, we will refund the amount you had paid for the products only. Unfortunately, we cannot refund the shipping cost. We offer the option to reship the same order to an alternative address for an additional shipping fee.
View full details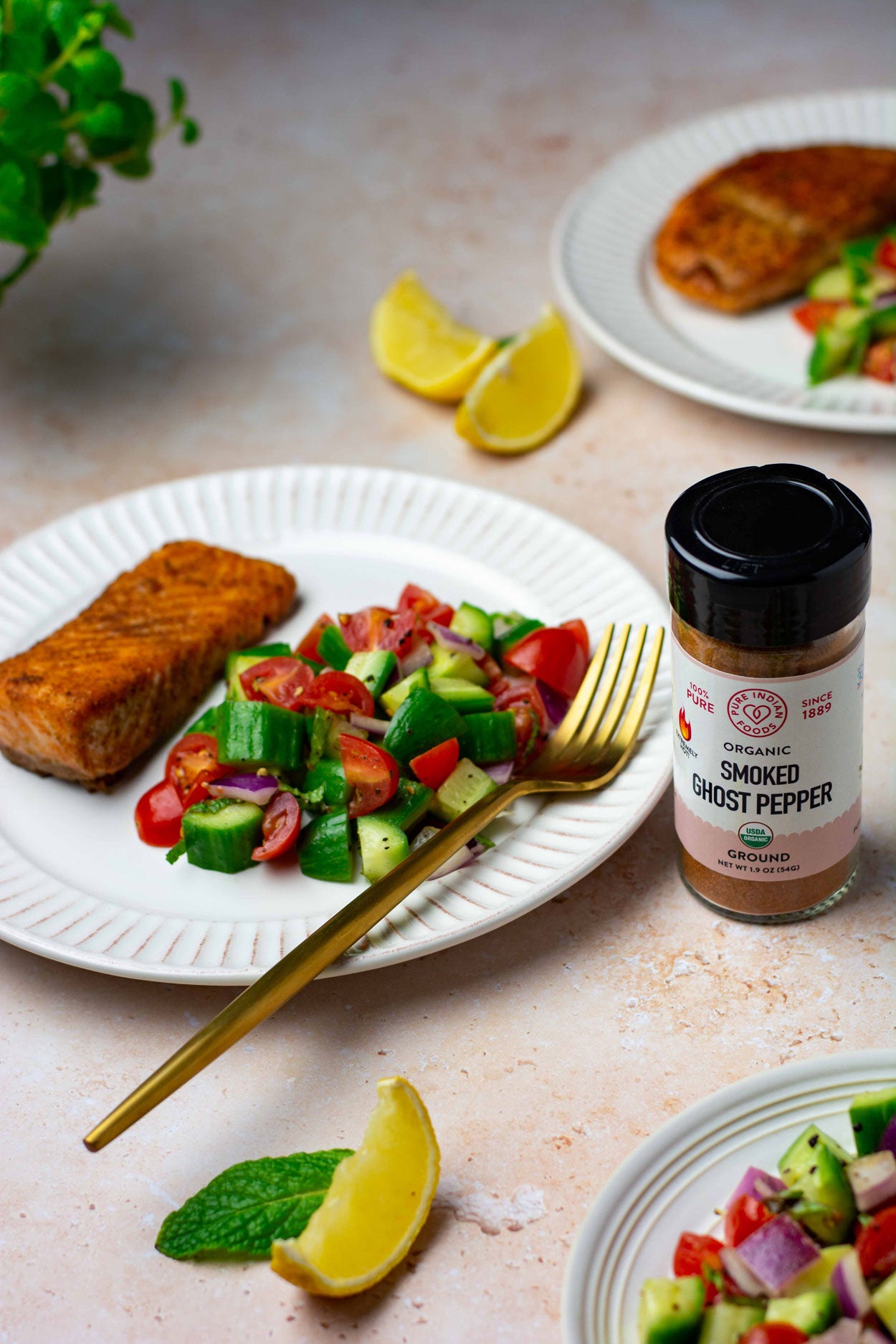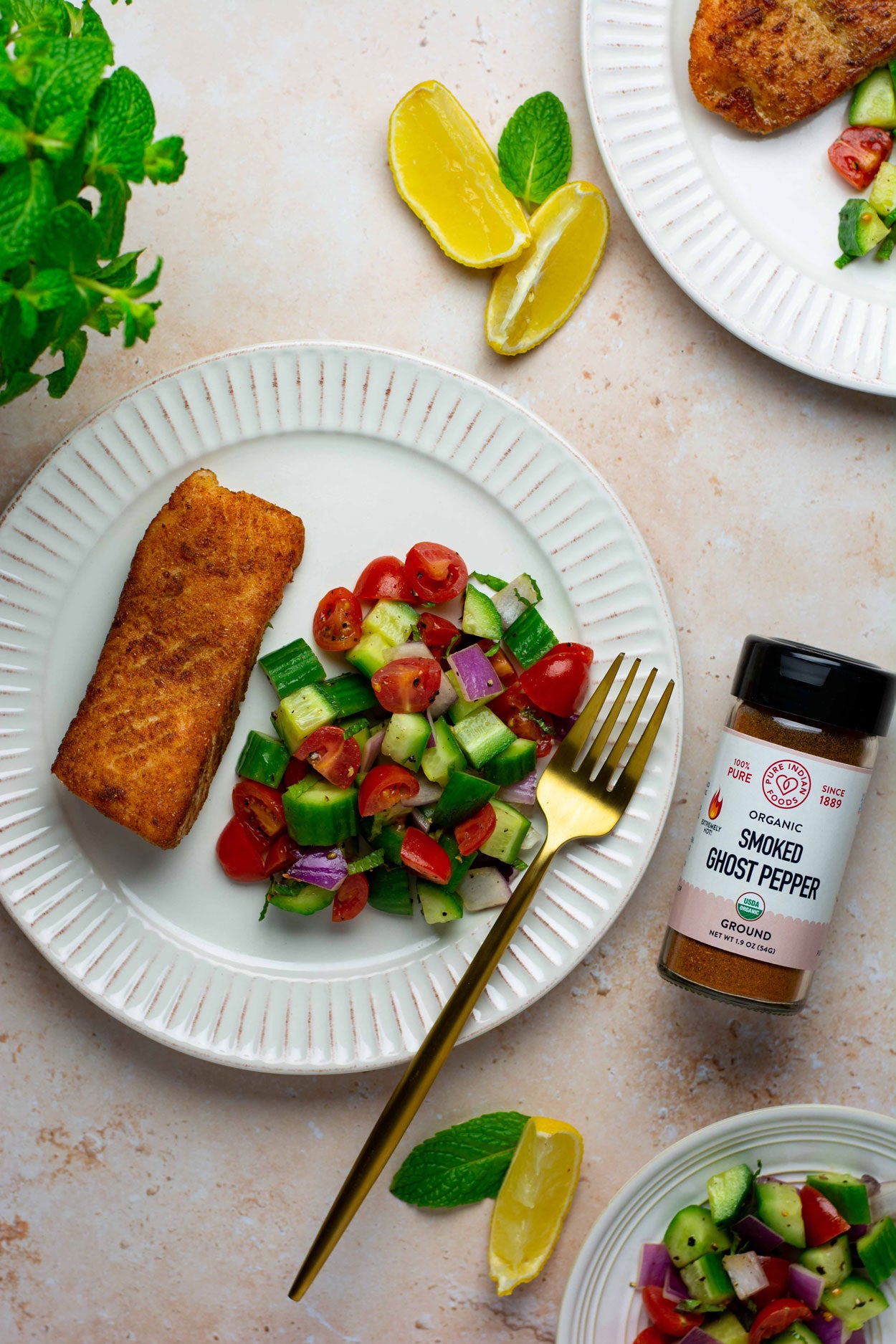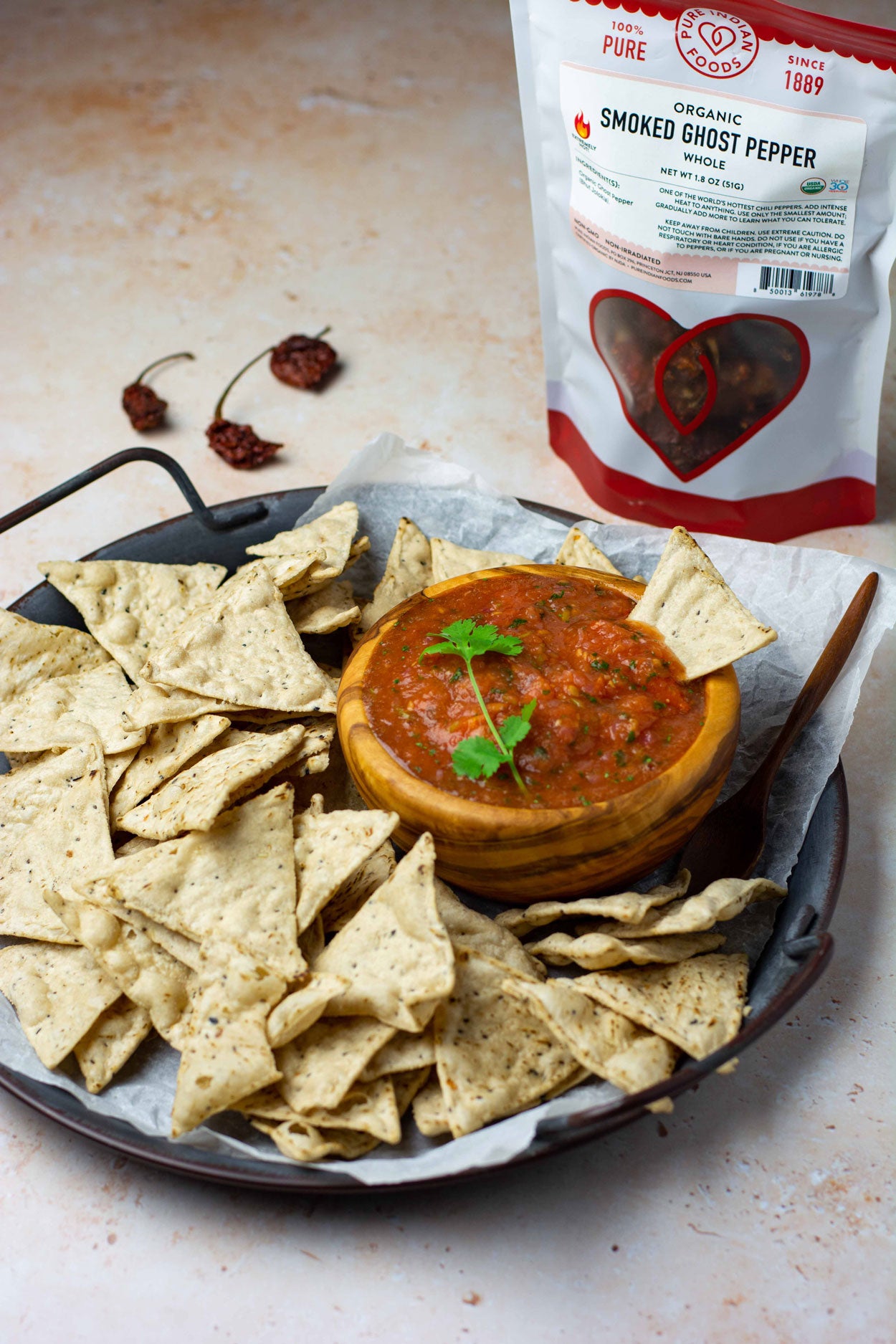 Bhut Jolokia! Meet the Ghost Pepper, a deceivingly innocent-looking chili pepper from Northeast India that happens to be one of the hottest chili peppers known to man.
A hybridized blend of the Capsicum Chinense (a pepper much like the habanero) and its genetic cousin, the Capsicum Frutescens, the name Ghost Pepper means Bhutanese Pepper in Assamese. The origin of the name was accidental - "Bhüt", which means "Bhutanese" was inadvertently confused with another word, "bhut" which means ghost. There are other names as well, and one worth noting in particular - "Bih Zolokia" which literally means "poison pepper", referring to the intensity of its heat.
In 2007, ghost peppers were the chili champions, unsurpassed as the hottest peppers in the world with a score of 1,041,427 SHU (about 6 times hotter than the habanero). In the years since, they have been ousted by a few others including the current world champion, the Carolina Reaper.
Here are some fun ideas:
Add to chili (of course)
Spice up some chutney
Make a super spicy soup
Make hot pepper sauce
Add a bit to homemade pickles
Try a recipe for Ghost Pepper jam or jelly
Add a tiny bit to sauces, dressings and marinades
Make super spicy buffalo wings
Perk up homemade hummus or spike-up the store-bought version
Add to a seasoning mix or dry rub
Kick up your turkey or hamburgers
Add to BBQ sauce
Add to dipping sauces
Try it with curries
Great with meats – pork, beef, poultry and game meats
Smear over the fence around your house to keep unwelcomed guests and pests away! (They do this in Northeastern India to keep wild elephants at bay)
Remember, these peppers are extremely hot! Wear gloves to protect fingers and hands, avoid touching your face and especially your eyes after handling and wash your hands thoroughly as well as your cooking equipment. Otherwise, DIG IN!
Warning
As with any chili peppers, keep away from children and use caution. Do not touch with bare hands. Do not use if you have a respiratory or heart condition, if you are allergic to peppers, or if you are pregnant or nursing.
Hi! I'm Sandeep.
I travel to India, Asia, South America, and Europe to bring you back some of the most pristine, pure, organic clean ingredients in the world. All the products you'll find here at Pure Indian Foods are ones that me and my family use personally.
My family has been making ghee since 1889. Today, my wife, Nalini (aka "The Ghee Lady"), carries on this tradition. She still makes all the ghee and tightens every jar by hand.

We are passionate about bringing you traditional and nourishing foods. It's our labor of love and service to human-kind. Thank you for supporting our small family business.
Blog posts
Many people ask us "what is the difference between ghee and cultured ghee"? The answer is actually very simple. Ghee is made from milk, and cultured ghee is made from...

Many people ask us "what is the difference between ghee and cultured ghee"? The answer is actually very simple. Ghee is made from milk, and cultured ghee is made from...